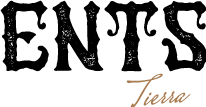 Sentinel Guardian of the Earth.
Root, sustenance and magic conjugate in his body.
Legendary Protector of Valley Essences
Soil, roots, strength, vineyard, wine…. Lifetime
Vineyards location: Gualtallary, Chacayes, El Cepillo, Mendoza.
Malbec: Guatallary
Cabernet Sauvignon: El Cepillo
Petit Verdot: Chacayes
Soils: Great heterogeneity, depending on the terroir. We can find deep and sandy soils, as well as soils with a large percentage of stones. Surface with a high percentage of calcium carbonate.
Irrigation: Drip
Farming practice: trellis
Elaboration: Carbonic maceration with dry ice for 24 hours, Fermentation in concrete eggs using indigenous yeasts. Post fermentation maceration for 20 days. 
Save and aging: 100% in French and American oak barrels
NUMBER OF BOTTLES PER WINE: 3,000
100% Malbec
Alcohol: 14.5% | Acidez Total: 5.19 | Ph: 3.74 | Azúcar: 3.11 g/lt
CABERNET SAUVIGNON 2019 CAJA x 6
100% Cabernet Sauvignon
Alcohol: 14% | Acidez Total: 5.2 | Ph: 3.73 | Azúcar: 3.15 g/lt
PETIT VERDOT 2020 CAJA x 6
100% Petit Verdot
Alcohol: 14.5% | Acidez Total: 5.17 | Ph: 3.75 | Azúcar: 3.20 g/lt